Based in Solihull, England, Aqualux is the UK's leading supplier of shower enclosures and bath screens. Aqualux is a customer focussed company, producing high quality, innovative designs at highly attractive prices making these showers a high quality, affordable solution for any bathroom. A European specialist in the design of stylish, quality and affordable bathrooms, Aqualux has proven itself to be a pioneer within the industry for 35 years. The company not only continues to produce innovative designs and features with each new range that comes out, it is also the originator of the 4 fold bath screen. Well known and well respected throughout the industry with a 60% control of the UK Bathscreen market alone, Aqualux showers can be relied upon, they are built to last with high quality materials and come with a lifetime guarantee for your peace of mind.
Quality, Style and Innovation at affordable prices
After heavy investment in research and development, the new Aqua range is loaded with unique features.

After spending months gauging what customers really want in a shower enclosure, Aqualux have attempted to produce a range of showers that is unrivalled in meeting the needs of customers across the UK with the all new Aqua range.

The outcome is an affordable range of high quality shower enclosures, bath screens and bathroom accessories. Offering exceptional versatility for any space in the home, simple and reliable installations, innovative new features and stylish design, the Aqualux Aqua range is the ultimate showering solution.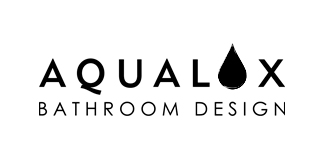 Versatile solutions for any environment
Aqualux has a wide and impressive range of showers supported by the ultimate in installation innovation for the trade, meaning that whatever the space, Aqualux has an affordable solution.

Aqualux provides exceptional choice for any application and any space in the home with its wide range of versatile designs and solutions.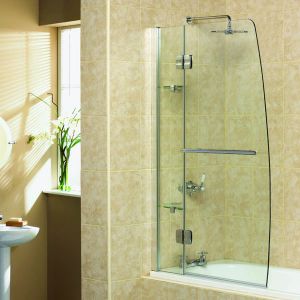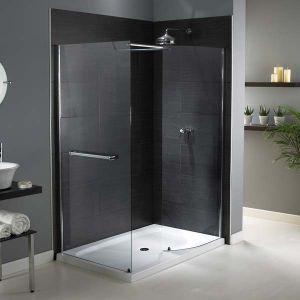 Aquagleam
The shower should be a place of relaxation and cleanliness but for those who live busy lives it is often all too easy for grime and limescale to build up on the surface of the shower. Such a build-up is not only unhygienic but can also cut short the lifespan of your shower.

As ever, with the customer in mind, Aqualux believes that cleaning your shower should be effortless. Now, due to the innovative Aquagleam protective coating from Aqualux, it is. Aquagleam is simply an advanced coating that is applied to the glass during the manufacturing process.

The invisible coating bonds to the glass surface to create a smooth barrier that repels dirt, water and limescale. The Aquagleam coating will keep your shower clean and pristine, free from grime, limescale and harmful contaminants to the surface, saving you from the arduous task of shower cleaning.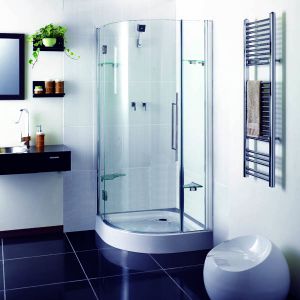 Quality Guaranteed
Aqualux has a reputation for quality and reliability, so whichever showering product you choose, you know you've got the back up of an Aqualux guarantee.

All Aqua branded shower enclosures carry the CE mark and conform to BS EN 14428:2004+A1:2008. This standard requires that all products pass rigorous tests for water retention, durability, stability and cleanability.

It also sets the specifications for the quality of the materials and finishes used within the products. All toughened glass conforms to BS EN12150-1:2000.
Our range of Aqualux Showers
Here at Midland Bathroom Distributors we are proud to stock a wide range of Aqualux shower enclosures and products, the leading supplier of shower enclosures and bath screens in the UK, please take a look for yourself in the Aqualux Showers section of our website.

If you need assistance or any more information then please do get in touch at 0121 603 832, we will be more than happy to help you find the ideal solution for your bathroom.