Bath for the Disabled | MBD Bathrooms
The bath is a standard feature of most British bathrooms, and not without good reason – there are few better ways to soothe aching muscles and relax after a long day than a hot soak in a bath. For the disabled bath user, however, traditional baths can prove difficult or impossible to use comfortably.
If you suffer from mobility difficulties, the chances are you'll know this situation very well. Thankfully MBD Bathrooms can offer a bath for disabled users that can help make bathing that little bit easier.
Kent Bath for the Disabled by Trojan
With its integrated seat, Kent by Trojan Plastics is an ideal bath for disabled users for whom getting in and out of a standard deep bath is problematic. Made from tough Acrylic that has been tested and passed to both BS7015 and EN263 standards, the Kent bath for the disabled is durable and compact, making it ideal for small bathroom spaces. And because you'll be using it whilst sitting up, there is still plenty of space to bathe comfortably.

As with all of our other Trojan baths, the Kent bath for the disabled is available with Trojancast reinforcement – a special coating that is added to the bath for extra rigidity. This gives the bath all the strength of a cast iron bath with the insulating properties of acrylic.
Click here to purchase a Kent bath for the disabled by Trojan.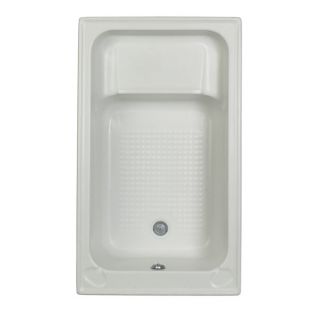 If you require any more help choosing a bath for the disabled, then please contact us and we'll do our best to answer your queries.
You may find some of the following links interesting and helpful