Bathroom and Sanitary Ware
At Midland Bathroom Distributors we deal with showers, baths, sinks and toilets on a day to day basis, so the term sanitary ware is frequently used jargon which we all understand. However, to the end user, sanitary ware is not a commonly used term, even though the sanitary ware in question is used by every one of us, every day.

In a nutshell, sanitary ware is any product in your bathroom that is plumbed in, whether that be a shower, sink, bidet or toilet. It is hard to imagine now, but it wasn't until Thomas Crapper's plumbing company popularised the modern flush toilet in the late 19th Century that toilets became common place in most households. Prior to this a flushing toilet was only found in most upper and middle class dwellings.

Around the same time that Thomas Crapper was popularising the toilet, another Thomas, Thomas Twyford, built the first one-piece ceramic toilet which utilised a flush-out siphon design. Twyford Bathrooms are still trading today and have expanded their business to include all manner of sanitary ware and bathroom furniture. We stock a tempting range of Twyford shower enclosures as they are one of the most experienced and trusted manufacturers in the business, offering shower enclosures of an exceptional quality. You can view their range here.

Modern plumbing and sanitation in this country is the best in the world and as such there are now a fantastic array of bathroom and sanitary ware that can feature in your bathroom.
Toilets
Toilets are essential to every household, and as such, MBD Bathrooms want to supply only the best bathroom toilets to our customers. The vast majority of our toilets and sanitary ware are manufactured by Impulse Bathrooms, a company known for three things:

Utilising the latest Green Technology -All Impulse water closets have a dual flushing option and are certified in this country to adhere to the new 4.5/3 litre dual flush for water conservation.

Design - Whether you want a contemporary look or a more enduring, neo-classical design, Impulse's team of in-house designers will have dreamt up something that is bound to be to your taste.

Highest Quality China- Impulse scour the globe for the best quality clay, silica and glazing materials to manufacture their sanitary ware, and are so confident in the quality of their china that they guarantee their sanitary ware products against manufacturing defects for a period of 10 years from date of purchase.

With MBD's four decades of experience and our close relationship with Impulse, we can offer cheap bathroom toilets without compromising on quality.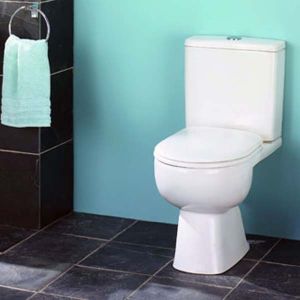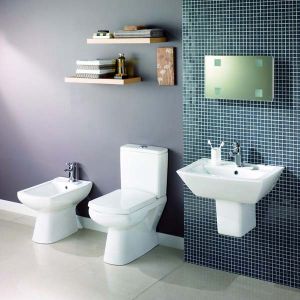 Bidets
Bidets are not a common sanitary ware item in every bathroom, but they certainly provide the finishing touch to any bathroom suite and are a great appliance for the more discerning and hygiene conscious consumer.

As with our toilets, our bidets are also designed and manufactured by Impulse, and each of them boasts the same high standards of excellence you can expect from Impulse Bathrooms' sanitary ware range.

We have many different bathroom suites to choose from which will allow you to easily match your sanitary ware items with one another, and bidets are also available as individual items. If you need help or advice about your bidet then get in touch and one of our dedicated staff members will be able to help you.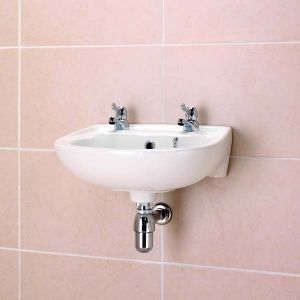 Bathroom Sinks and Wash Basins
We spend a long time at the sink, brushing our teeth, washing our faces, removing make-up. Some of us will have had our first baths in the bathroom sink when we were only days old. They are an important feature in any bathroom and a place where we spend more time than we realise.

Once again designed and manufactured for Impulse Bathrooms' sanitary ware range, our choice of sinks and wash basins are available as part of a more complete suite, making it easy to match your sanitary ware products, or, if you only need the wash basin, we have a great number of individual sinks in stock.

From tiny, space saving basins for a recess or cloakroom, to large, elegant basin and pedestal units that will work as a centrepiece to your bathroom, MBD Bathrooms have sinks and wash basins covered. Browse our range today in the sanitary ware section.
Showers
Showers are perhaps the most frequently used appliance in any bathroom. Everyone in the family will usually use the shower at least once a day as they hastily get ready in the morning, and many of us enjoy a revitalising shower at the end of the day to help us relax into the evening. Though they are not technically sanitary ware because they are not ceramic, showers perform similar functions to a bath or a sink and because our showers are so well priced, we thought that you might like to hear about them whilst you are browsing for sanitary ware.

In addition to our huge selection of shower cubicles and shower enclosures, we also stock a range of electric showers, as well as shower heads, shower valves and body jets. Our body jets, all manufactured by Sagittarius, offer unique and invigorating showering experiences.

Sagittarius are a manufacturer who take great pride in the high quality and attention to detail of their products. They are so confident in the quality of their showers and taps that they offer a 10 year manufacturer's guarantee on all items. They also pride themselves on being environmentally aware and have implemented many products which lend themselves to the conservation of water.

Beyond these pledges to their customers and to the environment, Sagittarius taps are some of the most stylish and forward thinking on the market, and MBD Bathrooms are proud to stock a wide range of their products.

In addition to Sagittarius bath shower taps and shower products, we also stock shower heads and shower valves by Ultra, one of the fastest growing suppliers of taps, showers, heated towel rails and accessories in the UK. Ultra's mission statement is to offer the latest designs at affordable prices without compromising on quality.

We also offer Marianna taps which are a little more ornate for a decorative finish to your bath, shower or wash basin. Marianna's Crystal Effect are a welcome addition to any bathroom and give the impression that you have spent a fortune on your bathroom. It will be our little secret that you didn't!
Baths
A relaxing bath is made even more soothing and pleasurable when you know that it is made of something that will stand the test of time. Our baths are all manufactured by the mighty Trojan, a UK based manufacturer with quite literally a seal of quality. Many Trojan baths are available with Trojan Plastic's innovative reinforcement process, which gives unmatched levels of durability and insulation. A bath is perhaps the most luxurious of all sanitary ware items.

The entire bath range is available for you to peruse at your leisure by following this link. If you want to know more about the benefits of a Trojancast bath tub you can read about it here.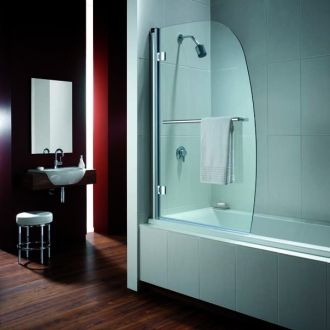 Kitchen Sanitary Ware
Sanitary ware can also extend to the kitchen and, to allow us at MBD to stay at the top of our game and provide customers with everything that they could need, we also stock a wide range of kitchen taps such as the Jengah Monobloc kitchen tap mixer by Sagittarius taps pictured to the right. As well as the tried and trusted Sagittarius taps for kitchens, we also supply products from the always stylish Mayfair Bathrooms kitchen tap range. Our full selection of kitchen taps can be found here.