Bathrooms for the Disabled
If you or a member of your family suffers from mobility difficulties, you'll know that bathrooms can be particularly difficult to get around comfortably. With the numerous appliances and pieces of sanitaryware crammed into what is often quite a small space, most British bathrooms are extremely resistant to the changes needed to make a truly satisfactory bathroom for disabled people.

However with just a few key modifications, your bathroom can become a much more inclusive and user-friendly place. These adjustments can help transform cumbersome bathrooms into bathrooms for the disabled - spaces that allow easy manoeuvrability and independence for the intended users.

Here are the key elements to consider when creating a bathroom for disabled people.
Bathrooms for the Disabled - Toilets
By definition, a bathroom for disabled people must allow a person with mobility difficulties to use all facilities without assistance – if this isn't the case, then the bathroom is not disability compliant.

For toilets, the important factors to consider are space and manoeuvrability. The toilet needs to be higher than average – recommended height is 3 ½ inches higher than a standard toilet. The user should also have hand rails or other means of support to allow them to move from a wheelchair to the toilet without problems – and there should be enough space around the toilet for a wheelchair user to comfortably manoeuvre.

Pictured is our 3-in-1 shower chair and toilet adapter by Homecraft, which adds height to the toilet whilst also being compact and comfortable. Click here to purchase this product.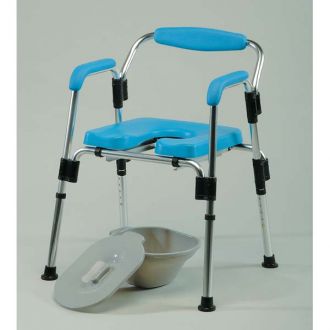 Bathrooms for the Disabled - Showers
For a truly compliant bathroom for disabled people, the dimensions of the shower cubicle should be 36in x 36in to accommodate wheelchair users. There should be various grab handles within easy reach and the shower tray should be as close to the floor as possible (ideally a level access shower tray). The showerhead should also be within easy reach of the shower user.

If you're completely renovating your bathroom, for disabled homeowners it is worth considering a wet room. Wet rooms can be as large or as small as space allows, and because they don't use a shower tray, and don't have to use a screen, they circumvent some of the potential problems faced with standard shower cubicles.

The picture to the right illustrates one of our low profile Resinlite trays by MX Group - their low level design makes it more suitable for people with mobility difficulties. Please click here to view our range of trays.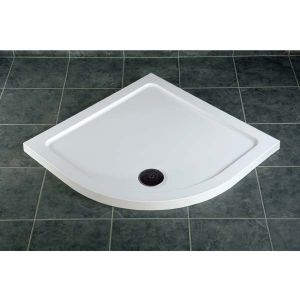 Bathrooms for the Disabled - Baths
Walk-in baths are perhaps the best option for your disabled-access bathroom. For disabled people they offer complete independence and ease-of-access without the need to be lifted in and out.

If a walk-in bath is not a possibility, then consider a standard bath with a built-in seat. Our compact Kent bath from Trojan allows for comfortable bathing without the need to lie down in a deep bath.

Click here to view and purchase the Kent bath by Trojan.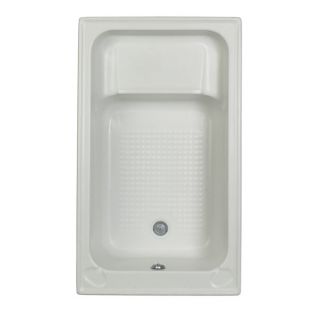 Bathrooms for the Disabled - Sinks
Any countertop sinks and vanities need to be lower than in standard bathrooms. For the disabled user, the countertop should be no higher than 34 inches above the floor, with an opening beneath the counter to allow easy wheelchair access.

The basin itself should be no deeper than 6 ½ inches, and the sink should be fitted with a disability compliant lever.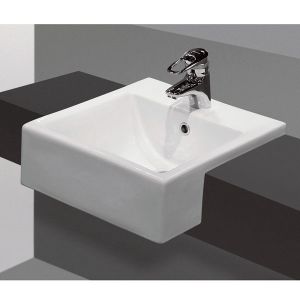 Bathrooms for the Disabled - General Tips
Because a bathroom for disabled people will need to provide enough space for easy wheelchair mobility, the bathroom door should be at least 36 inches wide.

For the same reason, all mirrors should be hung at an appropriate level and any shelving and storage should be similarly accessible.

Generally, there should be enough hand rails and other aids to allow complete, unproblematic access to all facilities without any outside assistance. If the bathroom is in a public building, there should also be a pull cord fitted to summon help in case of an emergency.

If the bathroom is for your own personal use, then by following the above recommendations you should be able to create a bathroom that suits your individual needs whilst also accommodating the needs of your family. By choosing what modifications best suit you, creating a bathroom for disabled use doesn't have to be a particularly costly or difficult project.