Baths for the Disabled and Elderly
For many of us the bath is a place of relaxation and comfort, a place to unwind, relax and distance ourselves from whatever pressures and stresses are present in our lives. It can be hard then to imagine that for some bathing is the source of tremendous anxiety, but this is the reality for many elderly and disabled persons living in the UK. The combination of hard and slippery surfaces with the challenging motions and strength required to get in and out the bath make the bath a dangerous environment and it's not surprising that trips and falls in and around the bath are a common cause of injury for the disabled and the elderly.

Fortunately, due to greater consideration for the needs of the elderly and the disabled there are now options available offering easy access baths for those that need it. Walk in baths, baths with doors, easy access baths, low threshold baths, are all designs directed at taking the worry out of bathing. Easy access baths allow people with special requirements to maintain their health and hygiene, while also remaining safe and secure, offering valuable peace of mind. These baths are not just suitable for the elderly or the disabled however, they also suit families, pregnant women and general carers.

So if you or someone you are caring for does struggle to get in and out of the bath, an easy access bath may be just what you need to take the stress out of bathing and maintain all important independence.
Trojan Easy Access Baths
Trojan, one of the leading manufacturers of acrylic baths in Europe, offers an attractive and highly functional range of specialised low threshold easy access baths with its Bathe Easy range. Designed with the needs of the elderly and disabled in mind, these baths are built with comfort and safety as a priority.

Manufactured to the highest standards, with high quality materials, these baths are secure and easy to use, available with no-leak glass doors to make getting in and out the bath even easier.

The contemporary design is both stylish and practical, increasing the independence of users by reducing the difficulty of getting in and out the bath for disabled and elderly persons and thereby making the bathing experience much more manageable.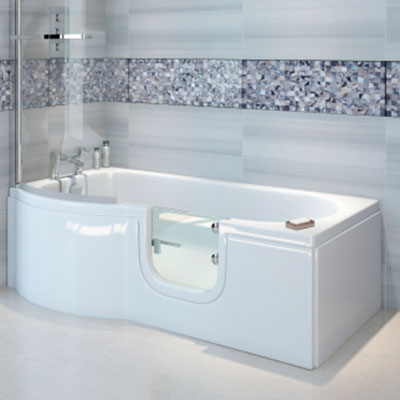 About Trojan
With over 40 years of experience Trojan Plastics has established itself as one of the largest manufacturers of acrylic baths in Europe and is regarded highly within the industry for its high quality manufacturing. Based in West Yorkshire, Trojan is continually investing in new designs, plant, equipment and pioneering staff to maintain its operations at the forefront of the industry.

The Trojan Easy Access combines the company's famous contemporary, high quality designs and manufacturing processes with easy access options, equipped with no leak doors, low thresholds and walk in designs. Built to the same robust and sturdy standards as all Trojan baths, the Trojan Easy Access is durable, long lasting and highly practical, the ideal bathing solution for any disabled or elderly person.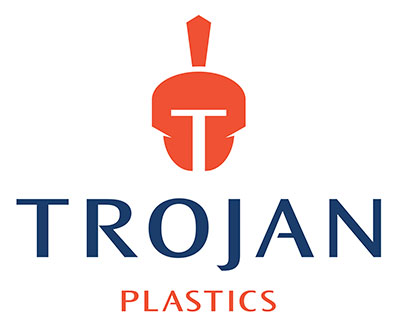 Our Range of Trojan Easy Access Baths
At Midland Bathroom Distributors we are eager to offer the very best bathroom brands and to offer complete bathing solutions for all our customers whatever their needs and circumstances. We are therefore proud to offer an extensive range of Trojan Easy Access products. Our Birmingham based warehouse, the largest in the Midlands, carries a huge quantity of stock, more than what is displayed on the website so please do contact us if you cannot find what you need. If you need assistance or any more information then please get in touch at 0121 603 832, we will be more than happy to help you find the ideal solution for your bathroom.