Based in Tamworth in the West Midlands, Bristan is the largest supplier of kitchen and bathroom taps and shower mixers in the UK. Having started with just 14 employees, Bristan now employs nearly five hundred people. Bristan shower mixers, taps and shower enclosures are bought by 50% of plumbers in the UK. And one in five homes has a Bristan tap fitted in its kitchen or bathroom!

This phenomenal success is down to Bristan's exceptional product quality, customer care and brand recognition. Ask anyone who's bought Bristan shower mixers or taps in the past, and they'll tell you that the security you can expect from a sturdy Bristan product, along with their solid guarantee against manufacturing defects and dedicated 'Bristancare' after-sales service, is worth a thousand cheap, generic equivalents. Bristan shower mixers and taps are known not only for their reliability, but for their innovative, market leading features including 'Easitherm' shower valves, and 'Fast Fit' easy-to-install products. It's no wonder that Bristan's vision is "to be the first choice for taps and showers".

Bristan put equal emphasis on providing a wide range of excellent products and providing friendly, reliable and efficient customer service. By purchasing Bristan shower mixers and taps from MBD Bathrooms, you can be safe in the knowledge that you're getting the highest possible quality and service at an extremely competitive price - thanks to our immense buying power, we can offer Bristan shower mixers and taps at a fraction of our competitors' rates.

Buy today – you won't find better prices anywhere else.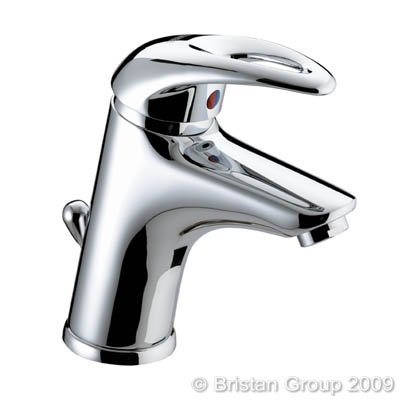 Bristan Products - Bristan Shower Mixers
Bristan's reputation as one of Britain's top manufacturers of bathroom products rests on their service, their innovation and their company values. But towering above all other factors is the incredible strength and reliability of their products. Bristan shower mixers are aesthetically pleasing and packed with innovative features, but at the core of any Bristan product is an emphasis on durability, reliability and reassuring mechanical quality that gives them the edge over their competitors.

Here are some of the ranges of Bristan shower mixers available: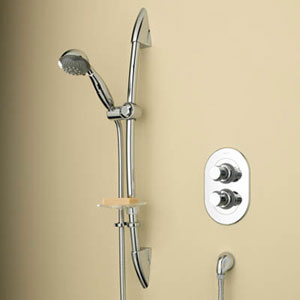 Bristan Shower Mixers - Artisan
Combining sleek modern curves with a sense of elegance that transcends generations, the Artisan range of showers exudes style in either a traditional or contemporary bathroom setting.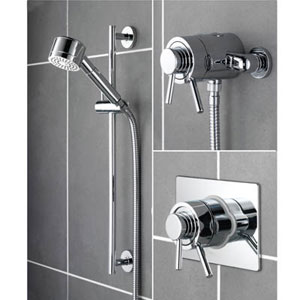 Bristan Shower Mixers - Prism
The prism range of Bristan shower mixers, heads and accessories uses deceptively simple design features to create a modern classic that manages to make a statement whilst appearing understated.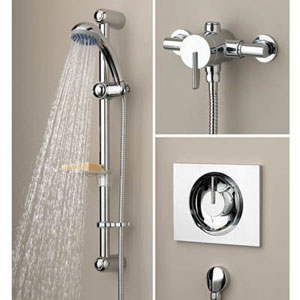 Bristan Shower Mixers - Sonique
Bristan's Sonique range comes with either a classic exposed mixer valve or an eye-catching modern recessed design, making it an ideal and affordable shower for any bathroom application.
Bristan Products - Bristan Taps (Kitchen & Bathroom Taps)
Bristan are perhaps most famous for their taps, which are installed in many homes and businesses across the country. Bristan taps are so long-lasting that it is quite possible that you have been using a Bristan tap for years in your own home without realising, such is their enormous quality and popularity! It is for this reason that the name 'Bristan' is now synonymous with taps and bathrooms in general, and with their constant push for product innovation and brand leadership, you can be sure that Bristan taps will be a feature of Bristish bathrooms for many years to come.

Here are some of the ranges of Bristan taps available: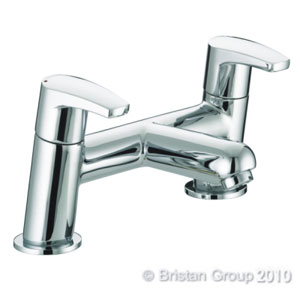 Bristan Taps - Orta
Curvaceous and modern, the Orta range of Bristan taps are a fantastic range for those who want a tap that provides a sense of contemporary design without overpowering the rest of the bathroom decor.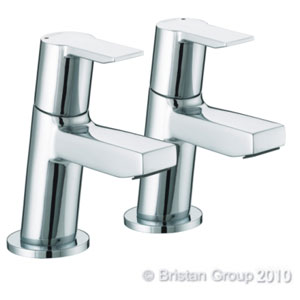 Bristan Taps - Pisa
Pisa taps from Bristan are the ultimate in modern, minimalist sophistication. Sleek and eye-catching, these Bristan taps combine Bristan's long-renowned manufacturing quality with a design that looks squarely towards the future.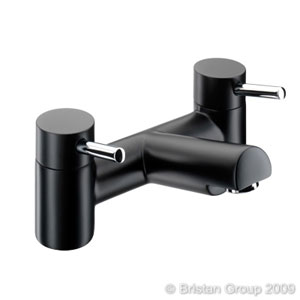 Bristan Taps - Prism
Bristan taps in the prism range come in a choice of finishes including chrome, white and matt black. These bold designs can turn a drab bathroom into a beautiful, relaxing contemporary space that is sure to turn heads.
If you require any more information about Bristan Shower Mixers or Bristan Taps, please don't hesitate to contact us at 0121 603 8232 - we'll do our best to help.