Choosing a Designer Radiator
Increasingly contemporary radiators do more than just keep our bathrooms warm and cosy. With ever more inventive and attractive designs, they now also play an important stylistic role within the bathroom. The multitude of designs, materials and options now offered can be overwhelming, so here at Midland Bathroom Distributors we have laid out some simple advice to help you choose the right radiator for your bathroom.
Types of Heated Towel Rail
Heated towel rails are now considered a necessity for the modern bathroom, but they can be split into two main types depending on exactly what you want from your rail.

Firstly, we have the basic heated towel rail. This will simply warm your towels, helping them to dry more quickly and offer that extra bit of comfort by being pleasantly warm when you pick your towels up. This is the simpler, more basic of the two options.

Next, we have the radiator rail. Increasingly popular, these rails not only warm towels but also act as radiators, keeping the entire bathroom at a comfortable temperature, ideal for getting out the shower in those winter months.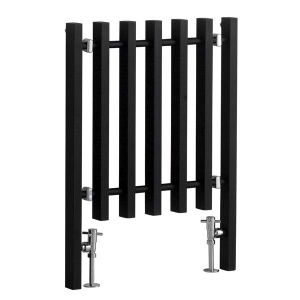 Introducing the Designer Radiator
Along with the boom in popularity for radiators there has also been a wave of innovative and stylish designs which have successfully moved radiators beyond the mundane traditional steel panel designs, to new shapes, sizes and colours which can place the radiator at the heart of your interior design ideas. These attractive, style conscious radiators are described as 'Designer Radiators' because of the premium they place on the design role of the radiator within the bathroom.

These new designs have also greatly opened up the choice of materials for your radiator. Steel, a traditional and cheap choice, is by no means the best. Alternative materials are now often considered, notably aluminium which is lightweight, quick to heat up and can be more easily moulded into interesting shapes. For those seeking a particularly adventurous style there are now emerging options that include stone and glass – which are not only energy efficient but also highly decorative.

It is also worth giving some thought to the finish of your designer radiator. Firstly, ensure that it is consistent with the finish of other bathroom features. Also take into consideration the effect the finish will have on heat and energy, for example glossy surfaces are ever popular due to their glowing appearance, but they do not emit as much heat as matt finishes.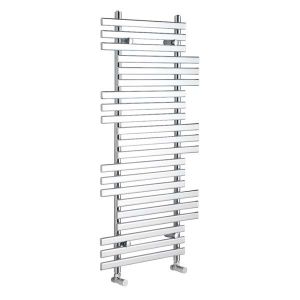 Our Range of Designer Radiators
Here at Midland Bathroom Distributors, we are proud to stock a selection of stylish designer radiators for your bathroom from high quality, industry leading manufacturers. Our Birmingham based warehouse, the largest in the Midlands, carries a huge quantity of stock, more than what is displayed on the website so please do contact us if you cannot find what you need. If you need assistance or any more information then please get in touch at 0121 603 832, we will be more than happy to help you find the ideal solution for your bathroom.