Stone Resin Deep Shower Trays
Nowadays a lot of shower trays are becoming lighter in both weight and composition. Whilst this does not necessarily mean that they are not as good as the old-fashioned heavy stone trays, it does limit the choice for customers, especially when an existing tray is being replaced and a deeper tray is required.

However we are still able to supply stone resin heavy cast shower trays in a wide choice of both styles and sizes. Most of our deep stone resin shower trays are around four inches thick However if height is critical in replacement situations we suggest that you contact us by email and precise dimensions can be supplied.
Stone Resin Shower Trays can be supplied in the following ranges and sizes
Stone Resin Square Shower Trays in sizes ranging from 700mm to 1200mm

Stone Resin Rectangular Shower Trays in sizes ranging from700mm on one side up to 1600mm on the other side.

Stone Resin Quadrant Shower Trays and Stone Resin Offset Quadrant Shower Trays in a variety of sizes.

We have a large number of these in stock in our warehouse. We can ship nationwide. To enquire about any size and height we ask that you email us with your sizes, and we will do our best to meet your requirements.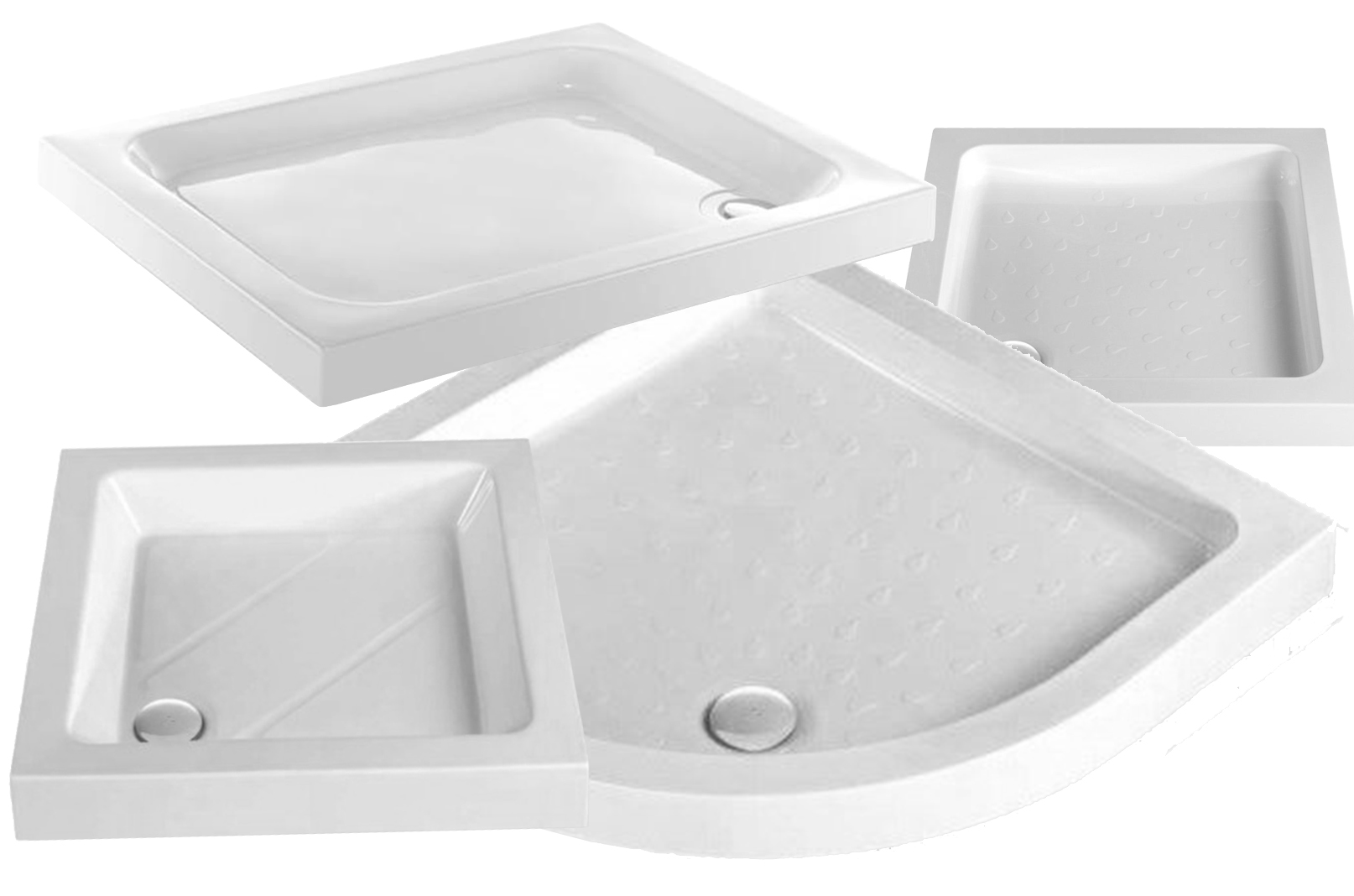 We stock a large selection of these high wall and deep shower trays in our warehouse, and it is not possible to list them all. If you dont see what you want please contact us.