What you need to know, what you need your plumber to know - and what your plumber needs to know
MANY PEOPLE SAY THAT IT'S IMPOSSIBLE TO GET HOLD OF A PLUMBER - let alone a good plumber - who's available when you need work done, whether it's a refurbishment project or an urgent repair.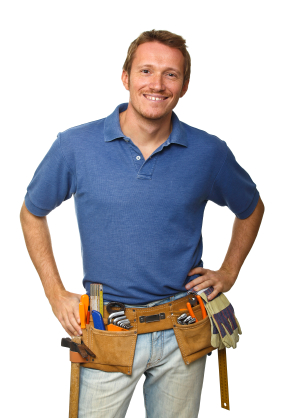 Even when a plumber is available, the first one to take your call isn't necessarily the right one for the job - but is unlikely to turn down work, even if it's an aspect of plumbing of which he or she has little or no experience.
Plumbing jobs, big and small.....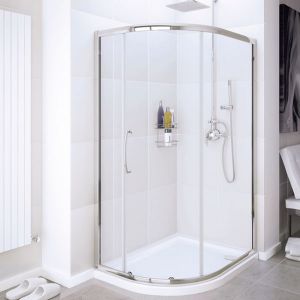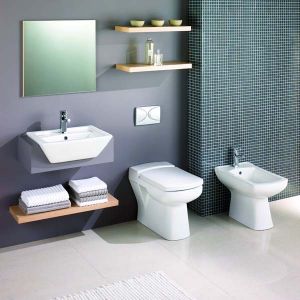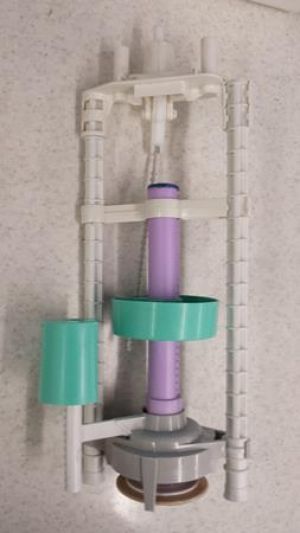 Fitting showers, installing bathrooms and mending broken toilet flush valves are all in a day's work for a plumber. Replacing a tap washer should take a few minutes - but a new wet room can take weeks to put in. Whatever work you need a plumber to do, you need to know the plumber you're paying can do it competently, to industry-recognised standards, and on time.
MBD takes pride in supplying high quality bathroom and kitchen products, but we don't provide a fitting service and we have no trade affiliations to plumbers or installers - but we always want to help our customers whenever possible.


We therefore offer this guidance to anyone who wants to find a reliable, reputable, trustworthy plumber:
Define the plumbing job you want done
Tell the plumber what you what you want - don't let the plumber tell you.

Always decide exactly what plumbing work you want a plumber to do before contacting one.

Smaller jobs (such as changing taps) can be easy to commission, but consider obtaining professional advice on how to plan and manage extensive or major projects (like installing a wet room).
Referrals, recommendations and reviews
Many good plumbers rely on word-of-mouth advertising, and undertake work to ensure that word about their skill in the field and the quality of their service gets around.
Always seek a recommendation or a referral.

Ask your friends, relatives and colleagues if they know anyone who can carry out the type of work you need done – and who you can trust to work in your home.

Check if online reviews of local plumbers offer any clues about the standard of their workmanship, charges and professional approach.
The best plumbers are likely to be registered with the Chartered Institute of Plumbing and Heating Engineering (CIPHE), which only recognises individuals with professional qualifications and those who have extensive experience in the field.

Any CIPHE member will be able to produce documents to verify registration, so ask to see them.

Find out more about CIHPE at https://www.ciphe.org.uk, or call 01708 472791.

The website contains a search facility that enables you to enter your postcode to find a local plumber. This may be the best place to start looking.
Find out as much information as possible about potential plumbers before you invite them to provide quotes on the work you're planning.

These questions should help filter out plumbers who aren't suitable for the job, whatever size it may be.
Is the plumber a CHIPE member?
How much experience does the plumber have? Is that experience relevant to the work you need doing?
Can anyone provide a reference on recent relevant work the plumber has done, or verify the experience they offer?
Will the plumber need to use subcontractors for your job? If they're needed, how are they chosen and employed by the plumber? How will the project be efficiently coordinated?
What is the likely timescale for completion of the job?
What is the plumber's availability and will project delivery be uninterrupted through to completion?
Obtaining quotes from your shortlist of plumbers
Received wisdom (and standard practice) is to obtain three written quotes.

Don't ask for - or accept - an estimate. Estimates are always subject to change, and often move upwards very easily - but don't usually come down.

There may be a charge for a quote, dependent on the size of the project, so check if you'll need to pay one before requesting it.

Quotes from plumbers should provide as much detail on project costings as possible – the larger the project is, the greater the amount of information you receive should be. A quote should give a fixed price. Provisos relating to costs changes should be clear and unambiguous.

Both parties should sign a date a written quote.

Being in possession of comprehensive project information and costs projections will help to ensure your project runs smoothly, on time and to budget.
The quote will need to include a detailed breakdown of materials and labour required for the project
Parts and labour charges can increase due to inflation and market forces, so ensure that the quote takes account of this factor, but does not over-inflate the sums
VAT must be included where it's chargeable - 20% could be added to the quote (at the current rate) if no charge is shown for items that attract VAT
All subcontractor charges should be included in the cost. Provision for additional subcontracting work that may be required during the project needs to be considered
Are any interim payments expected? If so, what are completion sign-off arrangements will be in place?
Are additional costs likely to be incurred for changes to plans - by either party - during the project?
What happens if the project overruns the timescale on which the quote is based? Will the cost of the job be affected?
IIf the work results in any damage to your property, is the plumber insured (or indemnified by subcontractors) so all remedial costs are covered?
Ensure costs for snagging (rectifying problems discovered after the substantive work is done) are factored into the quote, and not subject to separate evaluation.
Confirm the length of validity of the quote – this can vary from one month to three months.

Read all terms and conditions of the quote carefully, looking closely for small print - obtain a professional opinion on its contents if this will give you peace of mind.
Don't just get the job done - get it done well
Whether you're fitting a new set of taps, or keeping your old taps and updating everything else in your bathroom, poorly executed plumbing can cause problems like leaks and flooding, so it's worth taking time and care in choosing your plumber, so you get the best workmanship and customer service available - however long it takes.