Lanza 8 Shower Enclosure and Tap Range
Midland Bathrooms are proud to introduce the new Lanza 8 range of shower enclosures and taps, blending modern innovation with classic style and sophistication. Whether seeking luxurious designs to match an extravagant bathroom, or finding a perfect balance between affordability and hand crafted elegance, this range is guaranteed to meet your needs.
The perfect blend of style and functionality


The Lanza 8mm shower enclosure range is packed full of features that perfectly combine the best of contemporary functionality and innovation with stylish, sleek design. Whether you need an 8mm Hinge shower enclosure, 8mm double door quadrant enclosure, 8mm single door quadrant enclosure or 8mm sliding door enclosure, the Lanza range is sure to have the right enclosure for you.

Features include:

Soft open buffers – Smooth, impact free door openings on all sliding doors.

Cushioned colour matched magnetic door seals – The sliding shower door enclosures also offer this same protective control when closing with magnetic door seals guaranteeing a soft and controlled closure of the door every time.

One piece stylish handle – Stylish, modern, stainless steel handles are wonderfully sympathetic to the high quality finish of the entire range.

Quick release bottom runners – A quick release mechanism allows the door to swing away from the frame for direct access to all area of the shower.

Concealed wall fixings – All enclosures come complete with full length aluminium cover profiles, keeping unsightly screws and fixings hidden.

High quality hand polished aluminium – Each enclosure is hand finished to create a perfect blend of aesthetic beauty and engineering excellence.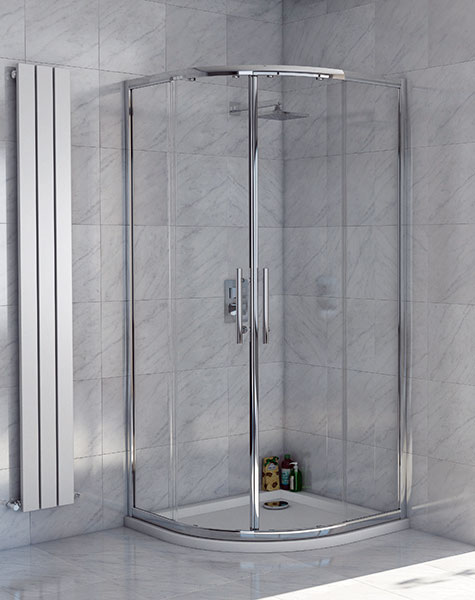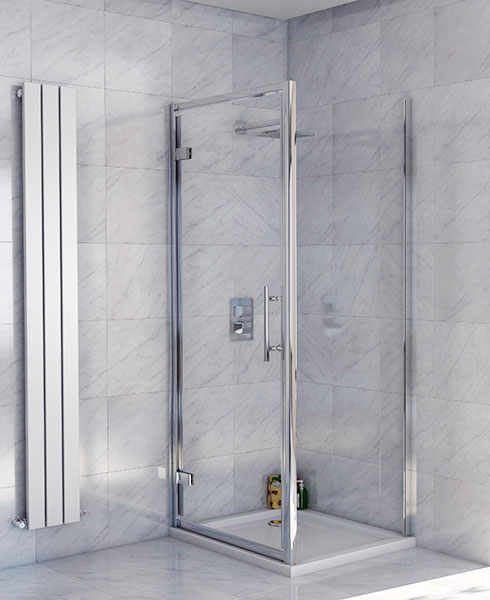 Acqua Shield Glass Cleaning Technology


The Lanza range's commitment to quality showers doesn't end with the superior design and functionality of their shower enclosures, it also includes innovative cleaning technology with Aqua Shield, saving you time and money while keeping your shower hygienic.

Acqua Shield forms a protective bond with the 8mm glass during the manufacturing process, creating an invisible barrier against lime scale, soap scum and general bacterial build-up. The hassle, discomfort and time incurred by having to scrub away limescale and scum can now be relegated exclusively to the past with this protective bond preventing any build-up of such bacteria.

Acqua Shield also offers the added bonus of tackling environmental and economical savings, as its long lasting protection from bacteria and grime build up removes the need for costly and often environmentally unfriendly cleaning products.

In addition to well protected glass, these Lanza showers feature smooth and impact-free door openings utilising the pressure absorbing functionality of a singular discreet piston, ensuring the doors open with a gentle and controlled feel.

To further protect the enclosures from wear Scudo have including chromed cover caps providing the perfect protective finish to the exposed aluminium edges of the outer frame.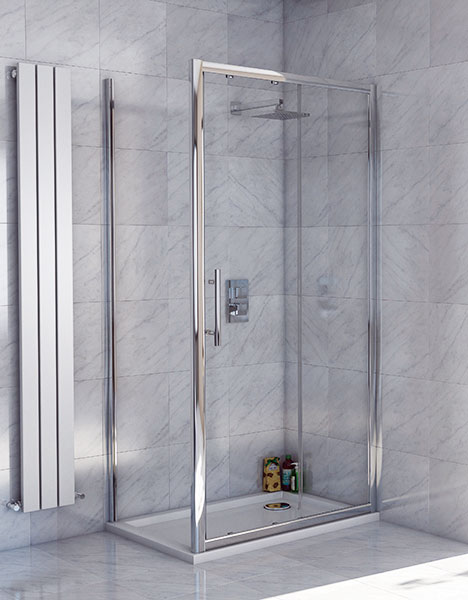 Designed in the UK - Quality Assured


With a strong reputation and extensive experience for serving the needs and expectations of the UK customer base, this range has been built with the UK customer in mind. Nobody is better placed to understand and deliver on the expectations and demands of the UK customer base.

From the modern handles to the shimmering outer frame, each piece of aluminium is given a hand polished finished, allowing for a highly reflective design and a bathroom that looks and is made of the highest quality.

Blending modern innovation with the timeless appeal of classic bathroom design, every piece in this stunning shower and bath tap collection is made to deliver lasting durability, straight forward functionality and unparalleled beauty, to one of the most important rooms in your home.

From the traditional brassware to the stunning stainless steel finishes, every fitting is made to measure and ready-made to add instant style to any 21st century home.

Lanza is so confident in its 8mm shower enclosure range that it is offering a life time guarantee on all products across the range. With modern, innovative designs, crafted from highly robust, quality materials, these showers are built to last a lifetime and have the guarantee to match.
Our range of Lanza 8 Showers and Taps
Here at Midland Bathroom Distributors we are proud to stock the full Lanza 8mm shower enclosure range including both single and double door quadrants, sliding doors and hinge doors, please take a look for yourself in our online catalogue.

Our Birmingham based warehouse, the largest in the Midlands, carries a huge quantity of stock, more than what is displayed on the website so please do contact us if you cannot find what you need. If you need assistance or any more information then please get in touch at 0121 603 832, we will be more than happy to help you find the ideal solution for your bathroom.