CARRONITE - THE OUTER LAYER YOU NEED FOR A BATH

Carron Bathrooms was established in Falkirk in 1759, near the Carron River, from which the company took both its name and its water supply, which - together with local iron ore, coal and expert craftsmanship - was a vital component of its prized bathware.



After its inception, Carron Bathrooms diversified operations, manufacturing both baths and highly effective naval guns during the Napoleonic Wars that incorporated its name - Carronades.



The efficiency, durability and reliability of Carron Bathrooms' baths and ship-sinking artillery (ironically designed to cause, rather than prevent, water damage) became a byword for excellence, and its impeccable reputation has endured to this day. Nearly three centuries later, the company's premium bathroom products are acclaimed by satisfied customers, and recommended by many industry professionals.



Image: a cast iron 'Carronade', manufactured by Carron Bathrooms to sink enemy ships during the Napoleonic Wars (1803-1815).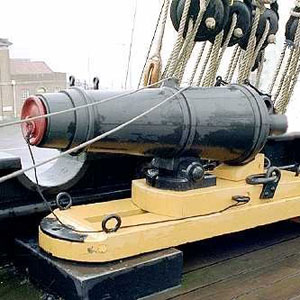 The Carron name made its reappearance within the brand designation of the unique and innovative product the company patented in 1986 to enhance its baths and to improve the bathing experience they offered – Carronite.
Carronite adds a triple reinforcing layer to a Carron bath's outer surface that gives it greater strength, weight and thickness than a standard bath can offer.
A Carron bath with Carronite baseboard cross section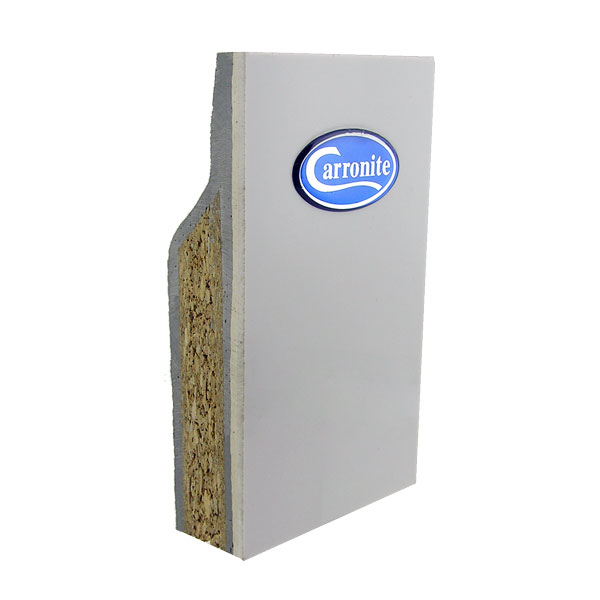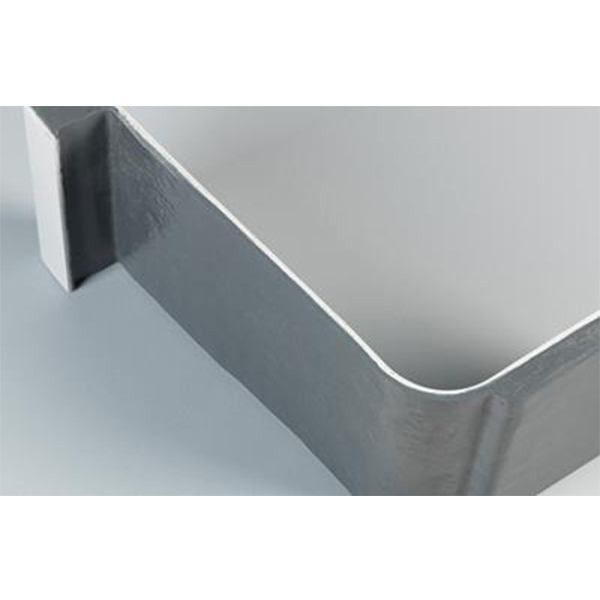 The Carronite coating process creates a completely rigid bath, which fuses the resilient qualities of cast-iron models with the heat-retaining properties of much lighter acrylic ones. Carronite can maintain bath water temperature for up to half an hour, making your tap-turning top-ups less frequent during leisurely lather lie-ins.

Carronite baths are secured using a unique cradle-fitting process that that keeps them completely static, providing solid under-body support whether you're soaking for hours, or taking a two-minute shower.

All Carron Bathrooms baths are handcrafted, which ensure close attention to detail, meticulous craftsmanship and immaculate finishing. A reinforcing Carronite layer seals the bargain - and the bath.
Examples of Carron baths with Carronite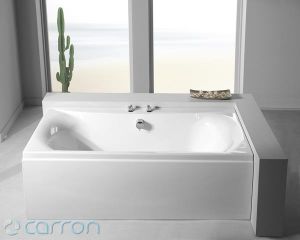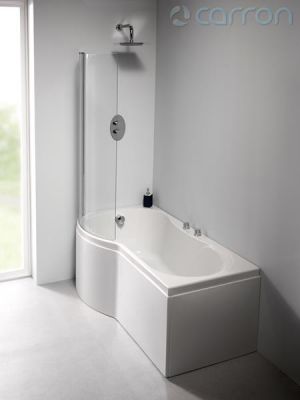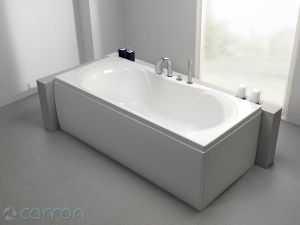 Thirty year manufacturer's guarantee
Carronite acrylic baths by Carron Bathrooms are long-life and easy to keep clean. Each one is backed with a manufacturer's 30 year warranty against manufacturing defects.
Carron Bathrooms proudly displayed its products at the 1888 Glasgow International Exhibition; more than 130 years later, testament to the company's continuing commitment to creating high quality bathware can still be seen in the smallest room of many private homes.

How would you like to see a Carron bath with Carronite in your bathroom?

With all the benefits Carronite offers, it's an investment in your home that's worth making - and MBD is happy to help you find the most competitive price for the Carron bath with Carronite that's right for you. Please call us on 0121 603 8232 to discuss your requirements.


We also stock Trojan baths treated with the company's unique Trojancast coating, which offers similar benefits to Carronite baths. For more info on the Trojancast option for super-strong baths click here.