Under Bath Thermostatic Mixing Valves – The New Regulations Explained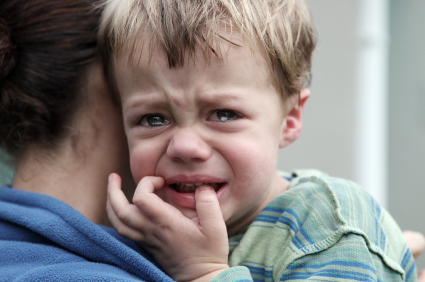 As of April 2010, amendments to Document G of The Building Regulations 2000 declared that all new-build homes across England and Wales are obliged to fit devices to baths to limit the temperature of the water to 48 degrees. The amendments have been brought in to protect household users, especially children, from the most serious scalding injuries.

The decision is important because the device used to limit temperatures is called a thermostatic mixing valve, meaning that these valves are now a requirement in all new build houses and new bathrooms. It is also recommended that older baths have a thermostatic mixing valve installed, though it is not compulsory.



What is an Under Bath Thermostatic Mixing Valve?
A thermostatic mixing valve is a simple device that mixes hot and cold water supplies to produce a temperature controlled flow. The hot water supply will usually be around 60 degrees in order to prevent the growth of harmful organisms. Water at this temperature is dangerous however due to the risk of scalding, so the water is mixed with cold water at the point of discharge, to produce a flow at a safe and comfortable temperature of 41 degrees.
Why do I need a Under Bath Thermostatic Mixing Valve?
If you are working on a new build home or new build bathroom you now must have a thermostatic mixing valve with your bath, it is a legal requirement. But why?
The amendment was introduced entirely on the grounds of safety. Without the temperature control provided by a thermostatic mixing valve, water could easily be discharged from taps at a dangerously high temperature, capable of seriously scalding and permanently affecting victims. Accident figures had shown that nearly 600 people every year were suffering from severe scald injuries in the UK. Particularly worrying was that three quarters of the victims were under the age of five-years-old, demonstrating the increased threat level to vulnerable groups particularly young children and older persons.
Serious scalding can last a lifetime, and efforts made to minimize this at the installation stage is time and money well spent.
Obtaining an Under Bath Thermostatic Mixing Valve
Thermostatic Mixing Valves are easily available and inexpensive. At MBD bathrooms we stock these valves by Ideal Standard within our Birmingham based 15,000 square foot warehouse. As a supplier of showers and bathrooms since 1972, few companies can match our knowledge of the industry.
Please feel free to contact us at 0121 603 8232 and we would be delighted to be of assistance.